Austria Holidays
Austria is a beautiful place to be and a popular Central European country frequented by tourists from all parts of the globe. This country also is known to celebrate innumerous music festivals attracting tourists of this category. The popular ones are the International Chamber Music Festival, Haydn Festival held in Vienna and Salzburg Festival. Vienna is Austria's capital and also termed as Europe's 'Musical capital'. It is also the birthplace of the famous musician 'Mozart'. This country experiences moderate summer and winters are a must visit to take part in winter sports activities in the Alps region.
Things to Do in Austria
There are romantic castles here that are a must to be visited. The Schloss Durnstein besides Danube River does offer a magnificent view.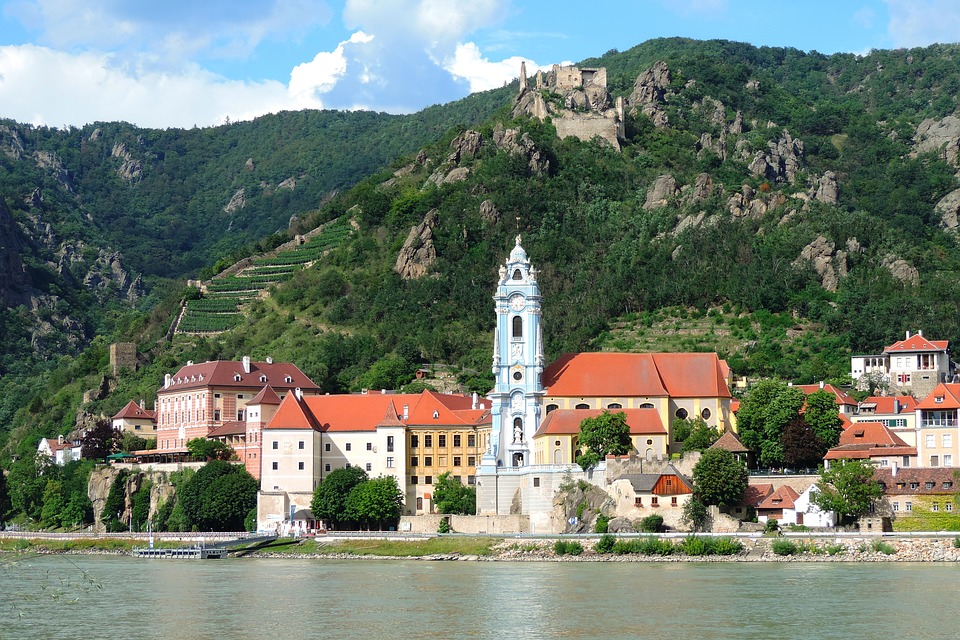 Culture
The locals of Austria are known to speak German, Slovene, Croatian and Hungarian. They greet each other with a handshake. People here like to be referred by their last name and once by first name. People say Gurss Gott or Guten Tag to greet people for the first time and Auf Wiedersehen, the time they leave. If visiting someone at their place, then it is customary to carry flowers. Horse riding is a passion among the locals. Horse dances are organized during festivals. You can book tickets in advance to get a glimpse of the world's very best horsemanship art that is stated to be over 400 years old. At restaurants, there is levied a service charge and you are expected to pay 5% as tip to the waiter.
How to reach?
Airways:
Lausda Air, Austrian Airlines and Austrian Arrows are the three national airlines which help passengers to enter and exit the country along with Austrian Airlines Group. Vienna Airport is located just 18 kms away from the city. Passengers can avail Airport bus services to reach West and South Train station. Passengers you also can avail the facilities of conference hall, car hiring and parking, tourism information, nursery, left luggage, eateries, bank, post office, duty free shop faculties at the airport.
Salzburg Airport is only 4 kms distance from the city. From the airport, passengers can avail taxis, trains, buses as well as hotel coaches to move to & fro. This airport also provides various facilities to its passengers similar to that of Vienna's. The other airports in the region that serve domestic and international passengers are Linz Airport, Graz Airport and Klagenfurt Airport.
Austria Train:
Austria can also be traveled by train using Austrian Federal Railways. This railway network helps connects the major cities within as well as outside the country. Travelers can travel from/to Russian, Germany, Romania, Greece, Brussels, Turkey, Italy and Paris. Eurail pass or International passes can be purchased to travel the country. This pass does allow travelers to enjoy unlimited travel.
Roadways:
Austria does boast of having well connected roadways. The Channel Tunnel can be crossed by car by taking the Eurotunnel. There are several toll booths on the motorways, including 'S' roads. Carry documentations like national driving license, car registration papers and UK driving license if driving by car.