If you are seeking the perfect weekend getaway, there are many ways to achieve that goal. The first and most important thing to do is to hone in on what you want to do. Once you are clear about that part, the next steps become easier. 
There are many ultimate weekend getaway destinations and ideas:
* Beach getaways
* Lakefront cabins in the woods in spring
* Spa retreats
* Boating getaways
* Skiing
* Mountain biking
* Horseback riding
* Surfing
* Rock climbing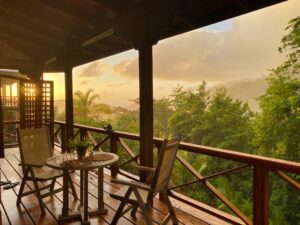 Once you know exactly what you are in the mood for, the next step is to find that perfect weekend getaway. Choose how you want to travel; by car, by rail, by plane, or even by boat.
Next, pick the type of lodging you want. Think out of the box and off the beaten path for this one. There are hundreds of old inns and even historic barns that have been refurbished for you to stay at, whether you are traveling romantically or with the girls. One of the latest and hottest trends is to locate a mansion that utilizes part of its old historic rooms as a weekend getaway dream.
Once you have discovered what you want from your weekend getaway and what type of lodging you wish to stay in, it is so much easier to decide on a location. Many individuals start with the location and then look for activities and lodging. However, if you think outside the box on this, you will be pleasantly surprised.
As far as internet searches go, you will find that you have more options that are clear-cut and well defined when you search for specific things such as, "horseback riding spa resort." Your search will bring the locations that are specifically geared to what you wish to do on your weekend getaway.
For information, of course, use the internet, but also ask friends, family members, colleagues, and even people you chat with in line at the grocery store. You will find the most amazing tidbits of information in the oddest of places.
Seek the advice and expertise of a travel agent, go online, get information on social media and blogs, and even go to the library. Discovering hidden gems for your weekend escape may take a little effort, but in the end, it is so worth the time.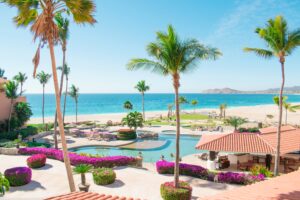 Customizing Your Dream Weekend Getaway
Fortunately, there is not a whole lot of planning that needs to go into a weekend getaway. This is because a weekend getaway is more like an escape than a traditional vacation. A traditional vacation involves a lot of planning around sightseeing, activities, and tours. It also involves quite a bit of packing and paperwork, telephone conversations with travel agents or airlines and hotels.
With a weekend getaway, you have the option to do as little or as much as you desire. The choice is yours. In addition, since your time is limited, you will notice that you are like a kid in a candy shop waiting to savor every last bite.
There are, however, a few things you need to do in order to make the most of your weekend getaway.
Choose Your Destination Carefully
As obvious as this may sound, many couples choose a destination that pleases his or her mate, but leaves them feeling a bit left out in the cold. Make certain that you choose a destination carefully because weekend getaways do not come too often. 
You want to make the most out of your weekend time away. It is important to take time to really discover what would work for the both of you. If one of you is looking for an adventure and the other is looking to simply rest and relax, it is important to hammer out the destination details so that both parties are satisfied.
Settling the Kids
If you have younger children, make sure the friend or family member caring for them while you are gone has all of their important phone numbers such as their pediatrician and that all medications, especially over-the-counter medicines, are freshly replaced. Be sure to let your sitter know of any allergies to medicines or foods and their likes and dislikes when it comes to eating.
Maybe buy some new board games or coloring books to keep the little ones entertained or have an outing outside of the home planned for them like a picnic in the park.
It might even be a good idea to have a back-up sitter just in case something comes up. Better to plan for a worst-case scenario and have a family member on call.
Taking Care of Pets
Of course, right after the children are secure, you'll want to make sure you have proper care for your pets. You may choose to board your pet or have the sitter care for them, too. Make sure your pet has plenty of supplies such as food, bones, and toys on hand. Leave a detailed instruction as to how many times per day the dog needs walking, if you have one.
Securing Your Home
If children and pets are not of concern, make sure to have a neighbor take in your mail and cancel your newspaper. You do not want to make it obvious that you are away. Also, shut off any water that you can and take care to shut off all appliances and toss out any old food in the fridge and throw away the garbage.
With these few simple tips, you are well on your way to a carefree weekend getaway.